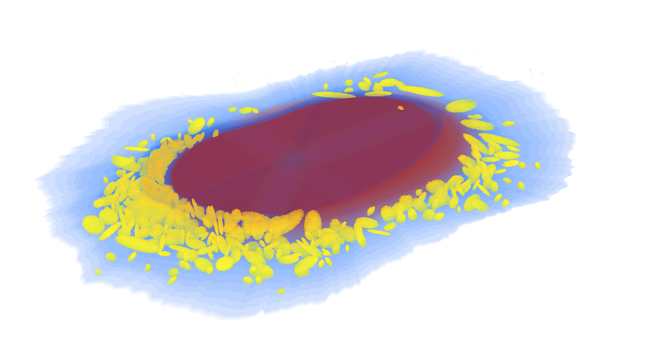 version 2.6.0
Release Notes
Features
SBML Spatial 3 Level 1 draft 0.90 support. Included a new synthesis output option named 'SBMLSpatial' that saves a synthetic image as an SBML instance.
OME-TIFF support. Included a new synthesis output options named 'OMETIFF' that saves a synthetic image as an OME-TIFF Bioformats.
T cell models. Included a new model class/type called standardized_voxels/standardized-map half-ellipsoid which is used to model the protein distribution of T cell movies, given annotations of the synapse.
Enhancements
Included a new synthesis option named 'overwrite_synthetic_instances' that allows the user to stop and resume synthesis of large image collection without overwriting existing images.
Included demo3D34 to show how to use new synthesis output options 'SBMLSpatial3' and 'OMETIFF'.
Included demo3D42 to show how to train a T cell model.
Included demo3D43 to show how to synthesize protein distribution from cell shape and t cell model.
Cleaned up and optimized demos to improve performance in personal computers.
Downloads
Documentation
To read the documentation online, click here.
Requirements
Matlab 2016b or newer
Bioinformatics Toolbox
Computer Vision System Toolbox
Control System Toolbox
Curve Fitting Toolbox
Image Processing Toolbox
Mapping Toolbox
Optimization Toolbox
Robust Control Toolbox
Signal Processing Toolbox
Simulink
Simulink Design Optimization
Statistics and Machine Learning Toolbox
System Identification Toolbox
Wavelet Toolbox
Validating Suite
CellOrganizer releases for the 2.0 family are continuously tested using a set of
public tests using the Matlab Unit Testing Framework
private tests for compatibility with old releases of Matlab
Compatibility
CellOrganizer releases for the 2.0 family have been tested on
Matlab 2016b/Ubuntu 12.04
Matlab 2016b/MacOSX El Capitan
---
Support for CellOrganizer has been provided by grants GM075205 and GM090033 from the National Institute of General Medical Sciences, by a Forschungspreis from the Alexander von Humboldt Foundation, and by the School of Life Sciences of the Freiburg Institute for Advanced Studies.